First Spring:  Spring Winds Thaw the Ice
The calendar has come back around and a new spring is here.
One of the signs of spring are the warm breezes blowing from the east. And it's the time when the ice covering ponds and lakes begins to thaw little by little.
I heard a little butterbur had started to sprout up in my friend's yard, so I went right over and took a photo.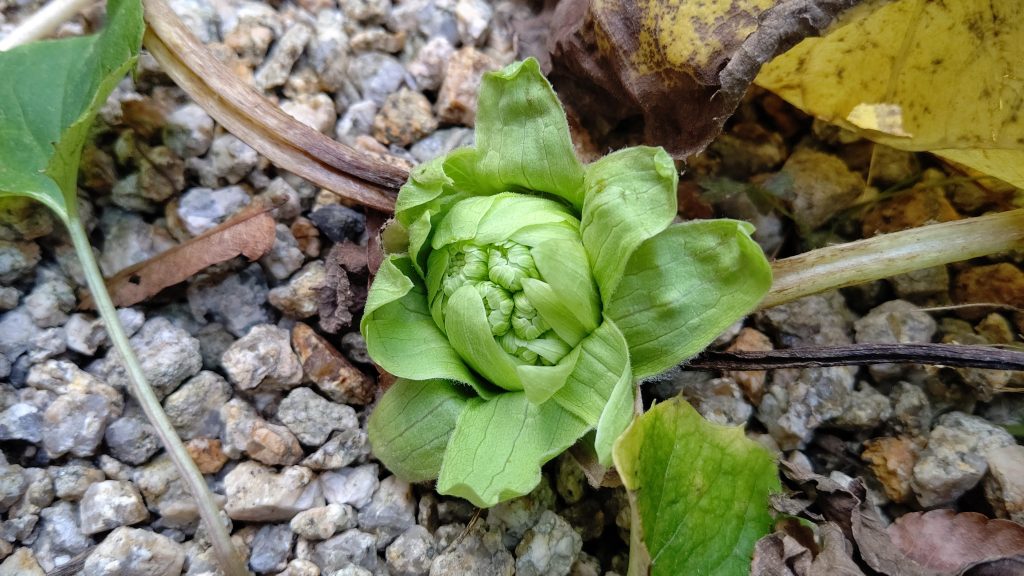 JSTS member Tomoyo Takai, who has worked as an editor for the high end watch magazine Chronos, reported on the seminar.
(in Japanese only)  第1回日本時間学会 山口芸大支部研究会報告
Here is a comment by Takai-san:
"The Yamaguchi College of Arts branch of JSTS was able to hold its 1st ever seminar on Time. We covered topics such as music, videography, and science, and their relationship with Time. We had quite an enjoyable time.
We were all very grateful to the professors who came together to make this seminar happen.
We hope that as JSTS grows, we can grow too and have more and more chances to exchange our ideas and theories on Time."
JSTS gladly supports seminars and other events that our branches/ affiliates would like to hold.
Members, please feel free to ask anytime about how we can support your event!
–JSTS HQ