大雪 第六十一候 閉寒成冬(そらさむくふゆとなる)
本格的な冬の到来を感じる時節となりました。
山口市は12月1日から「クリスマス市」になったようです。
大学正門のクリスマスツリーも点灯式が行われ、
年末に向けて街も賑わいを見せています。
さて学会設立時からの古参メンバーである、
坂元一美先生(国際ビジネスコンサルタント・Data Scientist/Machine Learning Engineer)より
最近の研究活動についてご寄稿頂きましたので、
ご紹介させて戴きます。
******************************************************************
It is my pleasure and proud to write this essay for respected members.
I got average score 94.6 @ M.L. of Stanford.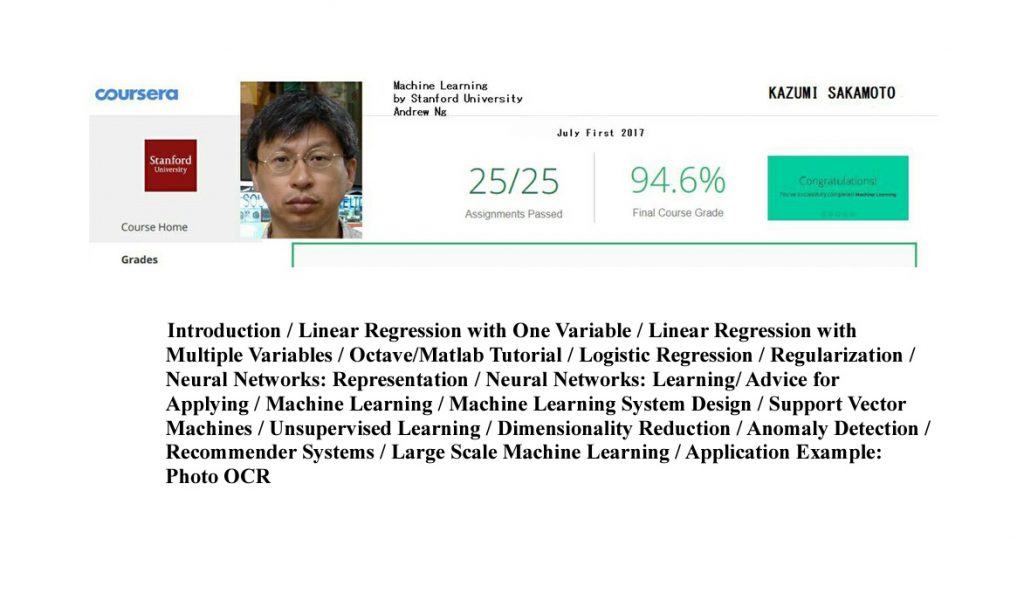 I am an international business consultant based in Asian countries, especially Malaysia, Thailand, Singapore, Sri Lanka and South Korea.
I started as an economist of chief research officer at Asian leading bank think-tank, and shifted to a Senior Adviser of Malaysia Government for reforming water works management sector as Financial Engineer.
During this, I got a winning special award for the essay contest by New Technology Foundation in Japan.
Through these my careers, I use Mathematica and Mat lab.
The Machine Learning Lectures of Mr. Andrew NG @ Stanford Univ. by Coursera require Mat lab/Octave skills and applied math knowledges.
I completed and passed every eleven weekend exam by weighted average score 94.6.
After this, I studied and updated useful skills more about ML and Data Science.
Now I am standing at the start line of "Machine Learning Engineer" and "Data Scientist".
ML engineers and Data scientists are veiled and they themselves do not know outlines of general features about their profiles.
I have one data set about them. According this, their ages are mostly in 20-40 years old. They are mainly from US and India.
Most of their majors are Computer Science, Mathematics and Statistics and various Engineering with bachelor, master or doctor.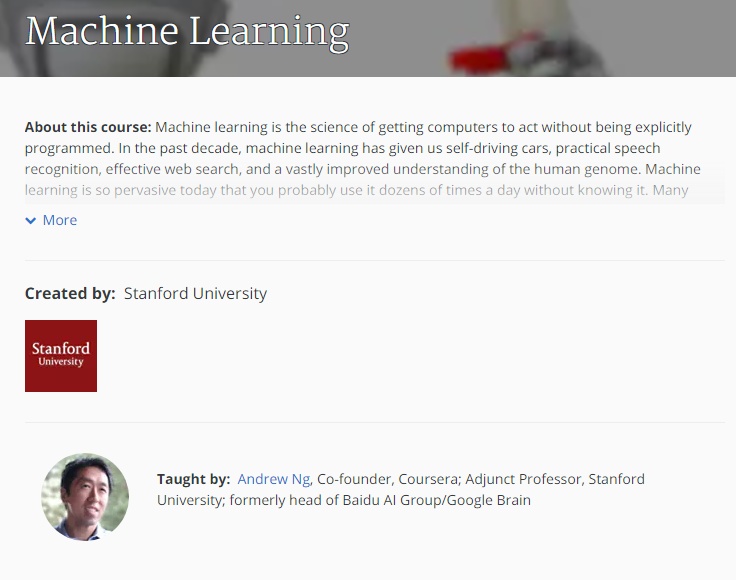 They are generally using Coursera or/and Data Camp for basic platform to learn Ml or/and Data science.
By Wikipedia the completion rate of Coursera is 7 to 9 %.
The number of ML/Data scientist's looks estimated to be about 30,000 to 100,000 at most.
Most of them use R or/and Python. They are daily using Web tool boxes.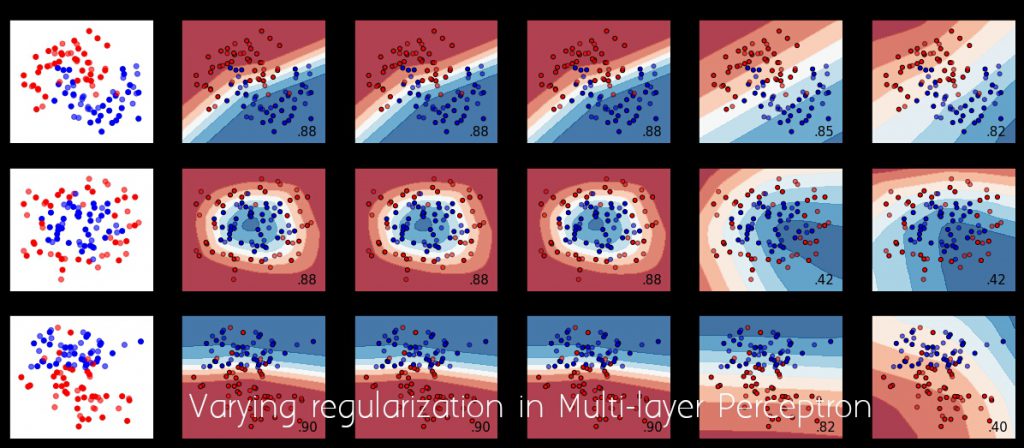 We can use various machine leaning tools. Deep learning method of famous "Alpha GO" is one of them, classified in Neural Network, which utilizes multiple hidden layers. And we can mix some kinds of ML tools with "Pipeline" and so on.
Today ML engineering and Data science are built in each other because activity fields of these are almost same of information processing.
The abilities of A.I. machines are tested and estimated by Data science and Stats technics.
And Data scientist uses ML technologies for data processing tools like classifiers or aggressors.
I have been interested in Time study subjects since young age. Time is beautiful and strong. So I respect all of this members and I would like to contribute for this society.
The technologies of ML and Data Science give basic supports on various study fields.
I appreciate your reading my essay.
Now promising young persons are gathering in these fields internationally.
It is a great honor to accept any contact from members.
Please contact me through the office if you are interested in this study field.
Thank you.
KAZUMI Sakamoto
Financial Engineer,
International Business Consultant